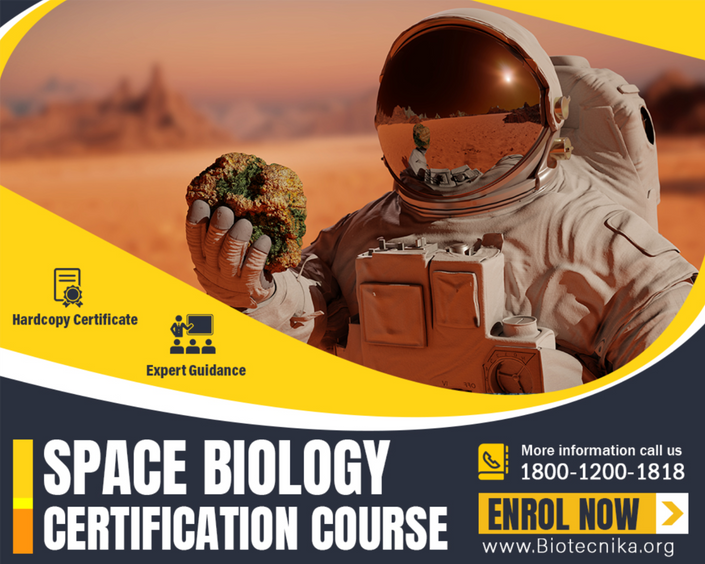 Space Biology Certification Course
Explore the World of Biology In Space - The Future
Space Biology like other various biological sciences deals with living things in a space environment. Man is driven by the fascination of Unknown. This curiosity has lead to amazing discoveries on earth and in outer space.
Space Biology is a synthetic science which studies the characteristics of terrestrial organisms during a flight in spacecraft and in space conditions. Various studies are being made in on effects of acceleration, weightlessness, change in gaseous conditions, vacuum, radiations, etc on differents cells, organisms, and plants. Organizations across the globe have various projects and studies underway. These studies play a crucial role to understand how well the organisms of earth can adapt to extraterrestrial environments.
The best aspect of Space Biology is that it needs experts from every area of Biological Sciences -be it Botany or Cancer Biologists. Biotecnika's Expertly designed certification course enables you to understand the importance of Space Biology and get insights on how you can contribute to this field.
Your Instructor